3000 Rounds Later- The Smith and Wesson VTAC 2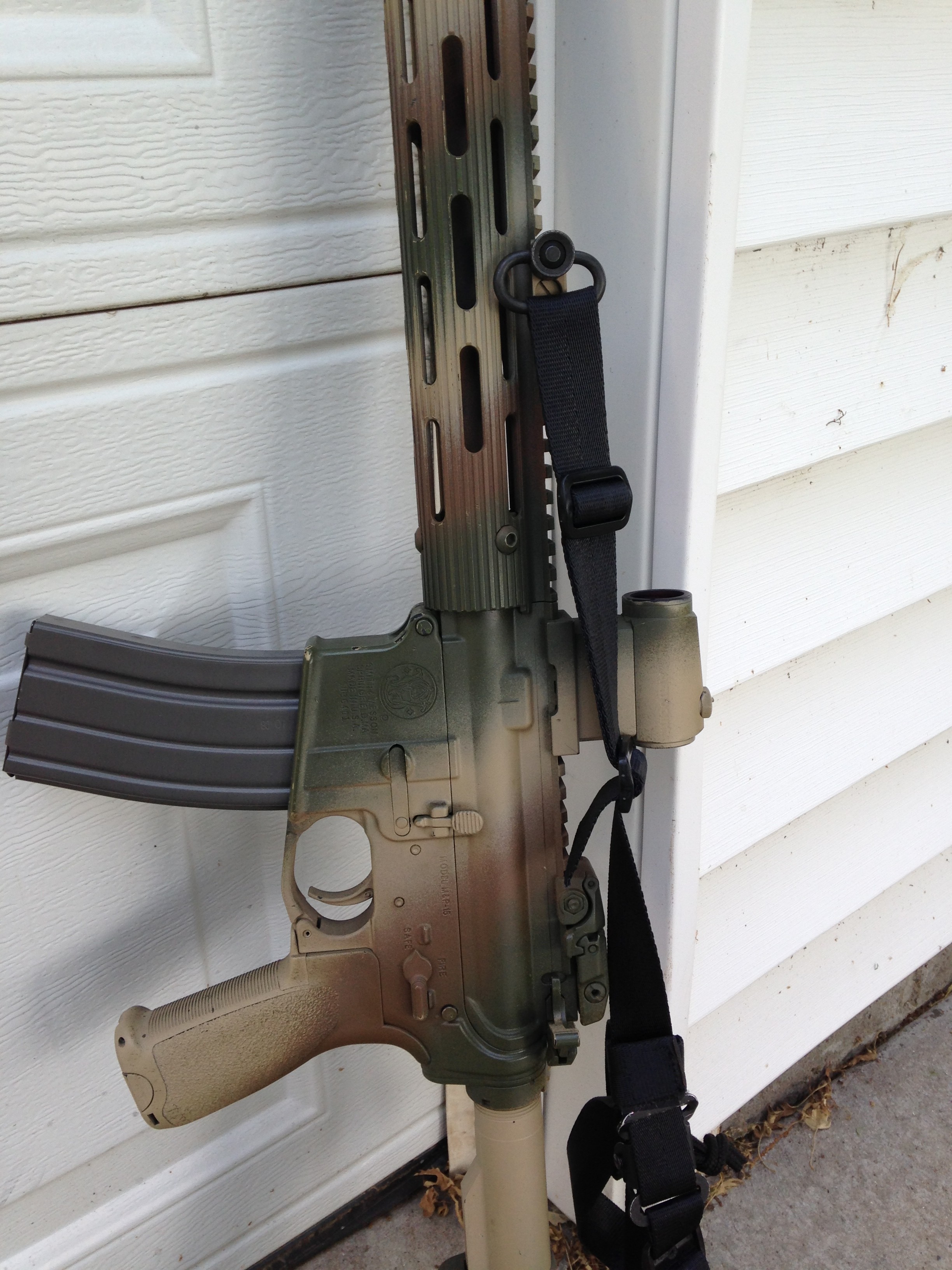 A couple of years ago, I purchased a Smith and Wesson VTAC  M&P15 from a coworker.  It became one of my favorite rifles pretty quickly. The rifle was spec'd by Kyle Lamb, head dude in charge over at Viking Tactics and is street ready.
A few months ago, I walked into my local gun shop and they had a VTAC 2 in stock.  I handled the rifle, and after some internal debate, I became the new owner of the VTAC 2.
I won't go into the differences of the VTAC 1 and 2 but I will say that are significant.  The VTAC 2 comes standard with a Troy VTAC 13 inch rail system, a Geissele "Super V" trigger system, a VLTOR IMOD stock, a padded Vikings Tactics sling, a VTAC front sling adapter, VTAC light mount and all necessary hardware to  mount it all up.
To sum it up, the rifle is short the Surefire Fury, Aimpoint T1, a set of iron sights, and magazines from being the complete street ready semi-custom rifle.
My initial impressions of the VTAC 2 showed the same quality that Smith and Wesson rifles are known for.  My initial impression of shooting the rifle were even better.  I have long been a bit of hypocrite as it comes to the "custom" AR triggers.  A little custom work smoothing out a pistol trigger is ok, but if you couldn't shoot a stock AR trigger you are some kind of girly man.  The Geissele Super V changed that.  I noticed compared to some of the other "speed" type triggers, that the Super V gives the shooter something to prep into.  Thus, making the shots faster, and more accurate.  Right before I began writing this article, I changed out the brake that comes on the VTAC 2 for a Surefire SOCOM.  At about 80 yards, I fired 20 rounds in about 10 seconds at a standard popper from standing.  I saw dirt fly on only one round and the rest hit the popper at that speed.  Color me really impressed.
For a police officer who trains, and could milk the rifle for what it is worth, it is a great value.  The thing that stuck out to me is that for the $1600 or so that you can find these guns for, when you add up the accessories, you can't build one yourself for that price.  It is a great value for a street rifle.  The other potential advantage is the ability to have a semi-custom rifle as being "factory" to satisfy department regulations for some officers.
The rifle currently has about 3,000 rounds down the pipe.  About half that was put down range by a student at a class after his rifle went down hard.
I am really impressed with the VTAC 2 and would recommend it to anyone who wants a bit of custom tweaking in a factory, street ready rifle.  I ditched the A2 pistol grip and charging handle for a BCM, added the Magpul trigger guard, and gave it a coat of Aervoe.  While the changes were not necessary to have a great rifle out of the box, I like the ability to have minor tweaks to make a good rifle better.   It is now my primary training rifle.  I'll check back in around the 5,000 round mark.
https://opspectraining.com/wp-content/uploads/2015/11/opspec-training-logo.png
0
0
Jerry Jones
https://opspectraining.com/wp-content/uploads/2015/11/opspec-training-logo.png
Jerry Jones
2014-06-10 11:47:26
2014-06-10 11:47:26
Smith And Wesson VTAC 2 Review